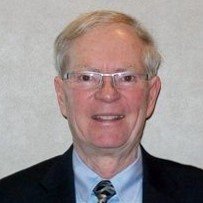 Stefan is a Senior Compensation Consultant at Keystone Compensation Group LLC with over thirty years of experience in the field of compensation. His experience involves managing compensation, benefits, and human resources systems. His compensation and benefits career included organizations in the healthcare, retail, technology, and manufacturing industries. His experience in managing compensation and benefits programs within Fortune 100 companies and midsize organizations uniquely qualifies him to solve diverse client challenges.
Most recently Stefan served as Sr. Director of Compensation and Benefits at Fairview Health Services, a premier healthcare organization in Minneapolis. He had responsibility over a team charged with the redesigning of compensation and benefits programs as well as the implementation of new human resources and payroll systems. He also provided executive compensation consulting services and developed HR Committee meeting materials. Stefan's compensation experience includes developing base pay, short-term, and long-term incentive programs to attract and motivate employees.
Prior to joining Fairview Health Services, Stefan held several senior leadership positions at Nash Finch Company, Pearson Inc., National Computer Systems, BMC Industries, Alliant Techsystems and Honeywell Inc. In all these organizations he had broad responsibilities over base pay programs, job evaluation, and executive compensation.
Stefan has a Master's degree from Gonzaga University in Human Resources Management and a Bachelor's degree in Political Science from University of North Dakota. He has been a faculty member at the Metropolitan State University for over twenty years teaching compensation and benefits classes. He is a Certified Compensation Professional (CCP) and a Senior Professional in Human Resources (SPHR). Stefan is a member of WorldatWork and the Twin Cities Compensation Network (TCCN).  He also served on the Twin Cities Compensation Network Board of Directors.
You can reach Stefan by phone 952.270.1114 or by email at Speterson@keystonecomp.net.